Home Theater
Professional Home Theater Advice: We help customers create there dream home theater system. We carry affordable high-quality products from Monitor Audio, Focal Audio, Arcam, Cambridge audio, PMC and much more to suit a wide range of price points. Whether you're looking for us to design a full custom home theater room or want us to integrate a system into your living room we make sure to find the right solution. Contact us to book a free consultation with one of our experienced team members.
Center of Cinematic Excellence:  We are honored by Arcam to represent one of the few authorized Center of Cinematic Excellence retailers. Through extensive training and products, we are able to deliver a theater experience like no other. Learn more
Our Experience: Serving Calgary for over 20 years. All of our home theater consultants have more than 10 years of industry experience.
No budgets too big or small: We do have standards when it comes to product selection, however, this does not always relate to price. Whether your budget is $1500 or $150,000 plus we make sure your system offers excellent value to price ratio.
We Specialize in:
Custom Home Theatre and Media Rooms Design.
System Design giving you the best value and performance within your budget.
Design and building custom cabinetry.
Installation and setup.
Room Acoustics.
Retrofit.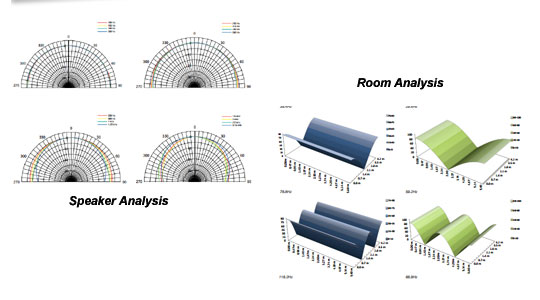 Room and Speaker Analysis
We provide complete room and speaker analysis to maximize sound quality. All equipment must suite the size, furnishings, construction etc. in order to achieve the proper results . When we design a home theater system we simply do not sell products just because it is reputable brand we find the right system to match your environment.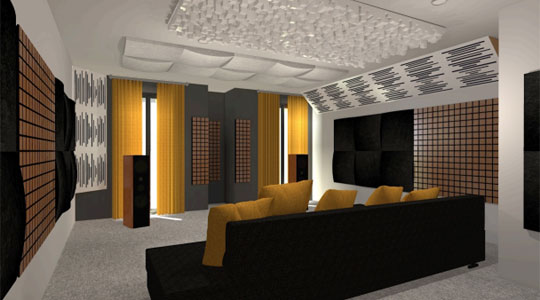 Room Acoustics
Shown above is a room modeled using Vicoustic Treatment. If you have a dedicated media room or theater we can completely model your room to make sure you maximize your system's performance. The picture above is a stereo system designed for one or our client's.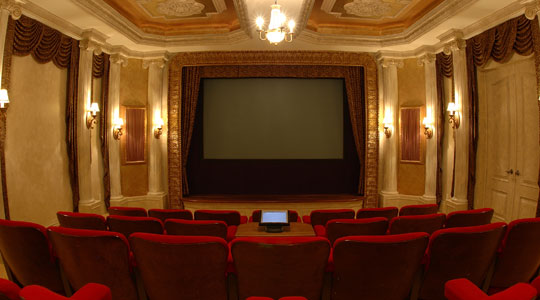 Complete bespoke design 
We do complete bespoke home theater and media room design. Show above was designed by our home theater manager Greg. Everything from the concept to the intricate woodworking can be designed by our team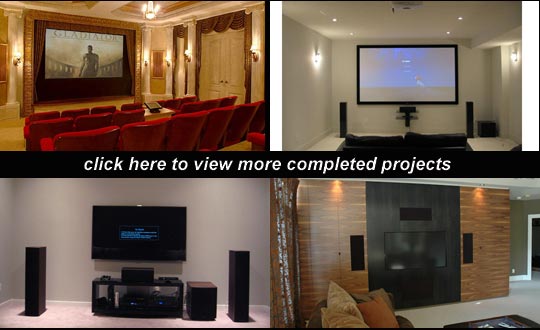 Call us or come by for a free consultation and let us put together your dream theater system. We are able to work with a wide variety of budgets and have completed single rooms from $1500 to over $300,000. Here are some example systems below.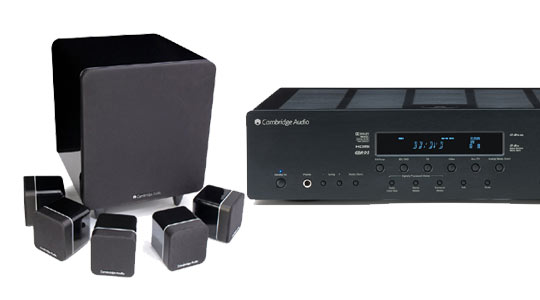 Cambridge Minx Home Theater
Package price starting @ $1849.99 This Cambridge home theater system is an excellent choice for those looking for discrete but full surround sound experience. The Cambridge minx speakers featured in this system uses BMR driver technology which gives better frequency response and spacious sound in such a small cabinet.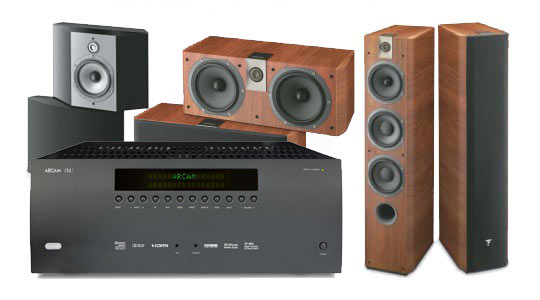 Focal Arcam 5.1 package
Starting @ 5800
This Focal and Arcam Package is an excellent combination giving you full-scale surround sound. The Focal 700 series speakers offer superb dynamics and a high level of detail. The Arcam AVR380 provides a level of refinement not usually found at this price point. This system can be tailored to fill almost any sized home theater rooms.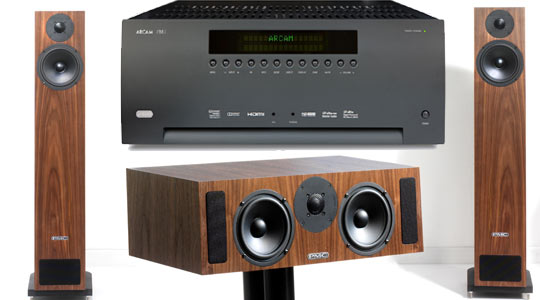 PMC Arcam Home Theater System
This system will get you close to way the directors and sound engineers wanted you to hear. Most of the movies where mix and mastered using PMC speakers. This will give you the precise sound and tonal balance the sound engineers wanted. If your looking to hear the way it intended to be heard look no further and audition this system today.