Home Audio
The Audio Room is Calgary's Premiere Hifi home audio specialist.  Our vast knowledge of the home audio industry, allows us to put together some of the best sounding systems at every budget. The key to a musical sounding system is synergy. We spend a great deal of time and pride ourselves in making sure all the components work in harmony when designing packages for our clients.
We specialize in system design while giving the best value and performance within your budget:
Installation and Setup
Room Acoustics
Computer Audio
Streaming Audio
Come by and let us put together a musically satisfying system that suits all your needs.
Example home audio systems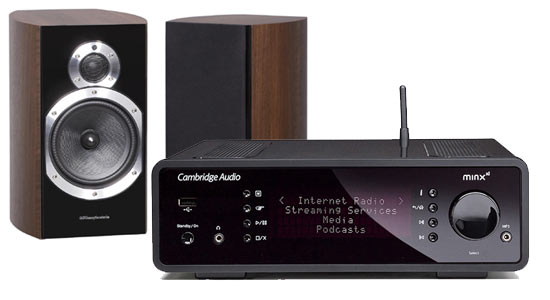 Package Price starting @ $1450.00
This Cambridge Audio and Wharfedale Diamond 10.1 offers exceptional value. The Cambridge Audio Minx Xi is complete with streaming Audio from your Nas Drive, access Internet Audio and Bluetooth. It also has good internal DAC where you can plug in your computer, cable boxes, gaming consoles etc. The sound quality and features at this price point is truly amazing.
Arcam Focal package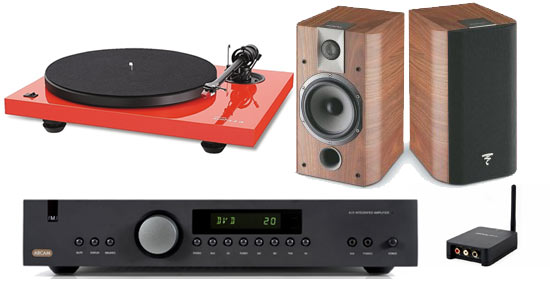 Package price starting @ $2999.99
This Arcam and Focal package is a match made in heaven.  You get all the detail from Focal and get so much refinement for the Arcam a19. We also included in this package a music hall 2.2 and Arcam Rblink Bluetooth.  The music hall 2.2 is one of the best-valued turntables on the market. With the Arcam Bluetooth DAC you are able to stream music from any Bluetooth device such as your phone, computer or tablet with exceptional sound quality. You can also look consider the Tannoy DC4T mini-tower which also works well with this system.
Hegel Monitor Audio package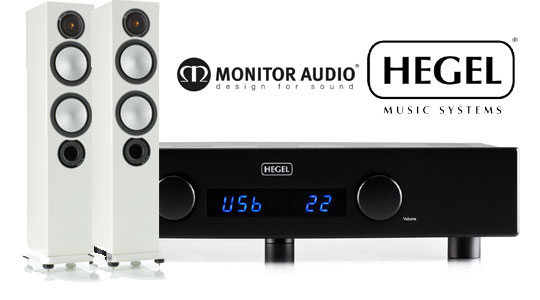 Package price starting @ $ 4300
This package as all the dynamic grip capable of playing all types of music. The monitor Audio Silver 6 is available in many different colors to fit right at home with any type of decor. Monitor Audio's Silver 6 uses its own CAM tweeter giving you smooth extended highs.  The Hegel H-80 has all the necessary inputs such as USB, analog, coax and optical. Simply hook up a computer or turntable and your way.
Tannoy Linn Package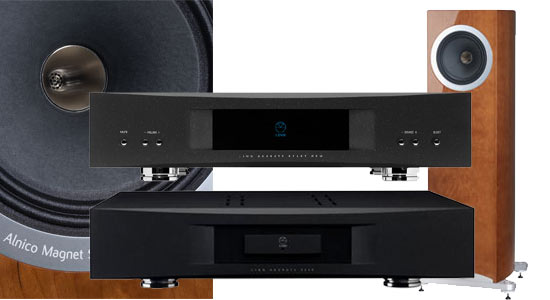 Package price starting @ $33000
This Linn and Tannoy system will extract every detail in music without sacrificing musicality. The Linn Akurate components provide excellent music streaming playback.  Coupled with the Tannoy DC10a it allows for a level of realism to the music. This system enables audiophiles to enjoy the convenience of all digital sources. You can stream from a NAS drive, airplay, internet radio and much more. If your looking for a system that offers high-quality sound and convenience this is a must!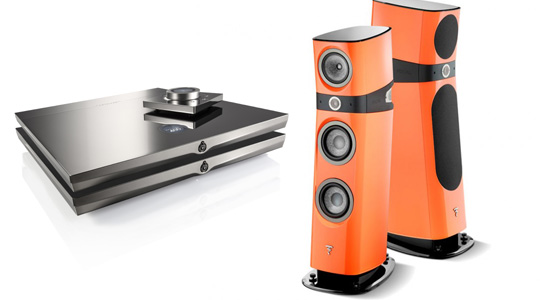 Package price starting $24000/ $34500 with mono blocks / $70,000 with pro 1000's
One of our all-time favorite systems here at the Audio Room. This system incorporates Devialets all in one Dac, streamer, phono stage and amplifier coupled with Focals new Sopra Loudspeaker. With its Large precise sound stage, the speakers will simply disappear into the room. The sheer transparency and clarity is something that must be heard to believe. The next time you drop into the store make sure you have listened.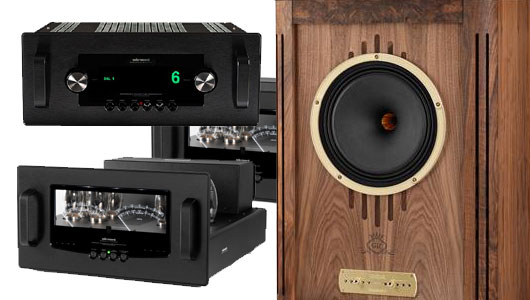 Packages starting at $75000/as shown above $110000
This combination gives a sense of realism like no other. The new 160m from Audio research is a low distortion tube amplifier with incredible holographic imaging. Paired with a Tannoy Dual Concentric speaker (single point source) gives you a ghost-like presence to the sound.