Dali Speakers Now Available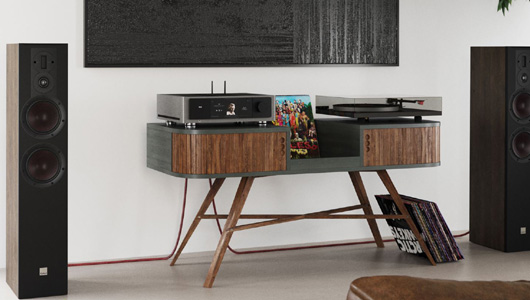 We are excited to introduce our latest line of home speakers Dali(Danish audiophile loudspeaker industries). Founded by Peter Lydorf in 1983 Dali set out to comply with the latest demands in the audio industry. With a strong representation of speaker brands, we rarely bring in a full line of speakers of this magnitude. After much consideration, we could not say "no" as Dali brings in sonic strengths rarely found at this price range.
KEY TECHNOLOGIES
SMC (PATENTED)
Some of the latest loudspeakers from DALI benefit from our patented Soft Magnetic Compound (SMC) in the pole piece of the woofer magnet motor system. The result is an extremely agile, well-behaving, ultra low-loss woofer with a significant reduction of distortion from mechanical loss.
One of DALI's sound design trademarks is an extremely smooth and wide horizontal dispersion, which is supported by the Hybrid Tweeter module. Due to its obvious benefits, it has been used in most mid-and high range DALI speakers in years.