Introducing Accuphase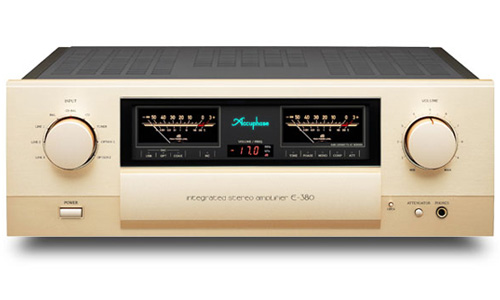 We are proud to announce that we are now an Official Accuphase dealer! We invite you to come by the store to share an all-new sonic experience with us. Originating in 1972 in the Ota District of Tokyo Japan two brothers Nakaichi & Jiro Kasuga left the Kenwood corporation, as they were unhappy about the direction the company was taking with their home hifi products. They had decided to start their own company to create audio componentry of top quality, both sonically and physically. 
With a simple company motto of "Enrich life through technology". The brothers along with a dedicated team of like-minded individuals set-out to design top-quality audio components that met their high standards. Their first products released in 1973 included an amplifier (P-300), a pre-amplifier (C-200), and an AM/FM tuner (T-100). When released these products were highly acclaimed, and are still highly sought after. These components not only delighted listeners' ears but also stood the test of time with unrivaled build quality. 
Over the course of the next nearly 50 years, the company has always stuck to the same philosophy of producing products with high added value, high reliability, and sophisticated technological design. Every single component produced faces rigorous testing, from vibration testing to listening to each component for a minimum of 24 hours before getting the stamp of approval. Accuphase does not believe in mass production and puts quality above all else.  
From the very first glance, Accuphase products are instantly recognizable by their well-known simplistic design and champagne gold anodizing. When utilizing the controls you are met with smooth operation and positive feedback from the buttons and dials. Sonically your ears will be delighted with accurate musical reproduction with an indescribable sweetness. 
We look forward to seeing you here at the store and sharing this new sonic experience with you!