Upgrading Our Theater Room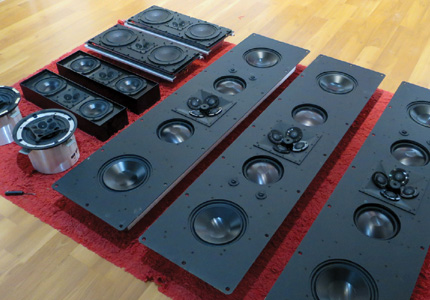 It's time to upgrade our home theater room at our store. We are going to showcase a full James Loudspeaker Dolby Atmos system. James Loudspeakers is a true custom design company which allows us to retro fit a wide variety of applications. Our goal is to create some of the best sounding home theater systems at every price point.
Here is a little info from James Loudspeakers:
…an industry leader in both high-performance residential and commercial speaker solutions for indoor, outdoor, and marine applications.
Designing and manufacturing since 1999, we take great pride in our innovative solutions, unprecedented customization capabilities, flawless sonic reproduction and superior fit and finish.
James Loudspeaker products are engineered with great care to minimize their visual presence in your interior or landscape décor. The result is a refined entertainment experience without disrupting the beauty of your surroundings.