Jaybird Sport Headphones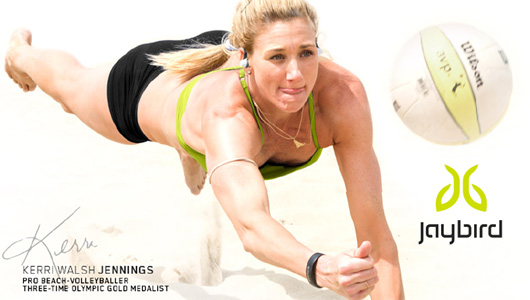 Your active life is a big part of your stamp on this world. Whether you play on the court, in the gym, on the snow, in the dirt or on the pavement, with Freedom, we've got you covered with sweat-proof rugged buds that won't let you down. Check out other headphones we carry.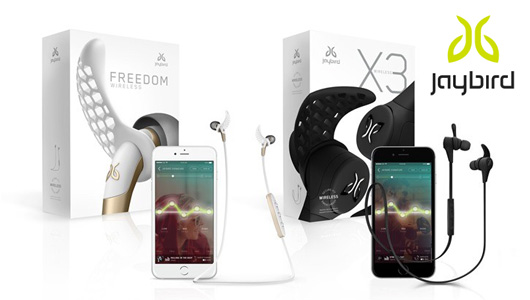 Jaybird Wireless Sport Earphones
Price Range $170 – $220
Jaybird Freedom: The smallest wireless buds ever with insanely big sound in a stunning patented secure-fit sweat-proof, ultra-comfort metal design.
Jaybird X3: The third generation of the iconic X-Series is now even smaller with much bigger sound, better battery and our most secure-fit ever. We're bringing full helmet compatibility and the MySound App experience to the X-Series for the first time. Weapons hot!
Video of Jaybird headphones in Action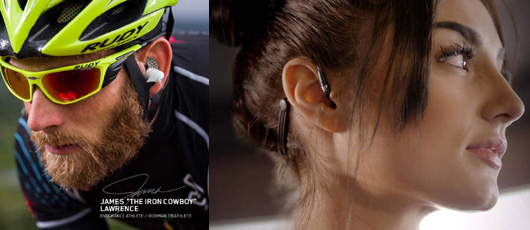 Features
Wireless
Designed to be one of the smallest wireless earphones on the market
MySound App
Customize your sound to the way you want to hear your music. Your own sound profile is then saved on your Freedom buds no matter what music device they're paired with or what music service you use. No more complaints of too much or not enough bass – you're now in control.
Secure Fit
Our game-changing over/under ear-fit system has now been improved with redesigned enhanced ergonomic comfort ear fins and Premium Comply Isolation Memory Foam ear tips.
Helmet Compatibility
We reduced the size and introduced a stunning streamlined sleek metal-accented design that brings full helmet compatibility to the X-Series for the first time.
Designed to stay in ears
Once you've dialed-in the right custom fit option for you – silicone ear tips, Comply foam ear tips, silicone ear fins, over or under ear fit system – you'll experience what we affectionately call secure-fit nirvana. They're staying put in ultra comfort bliss.