Cambridge Audio CX series has arrived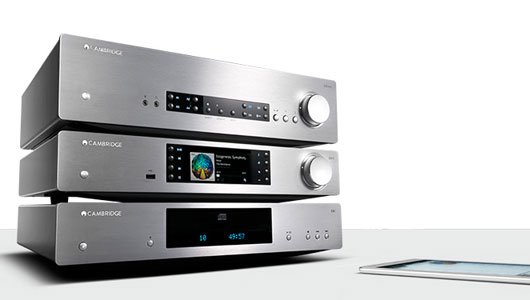 The new Cambridge Audio CX series consists of integrated stereo amps, music streamers and CD transport. Both of the CXA 60 and 80 integrated stereos include built in DAC's for easy connectivity for all your digital sources. Just add the BT100 bluetooth receiver and you can easily stream music from a tablet or phone.
The new Cambridge Audio CX music streamer comes equipped with a full color screen for easy navigation without a tablet. The CXN was designed to easily stream music from your network drive, Bluetooth, Spotify, internet radio and even stream via Airplay. Cambridge has also released a new app for easy integration of all your streaming sources.
If you're looking for high quality sound at an affordable price have a listen to the new CX series.