Tannoy Precision 6.2 Limited Edition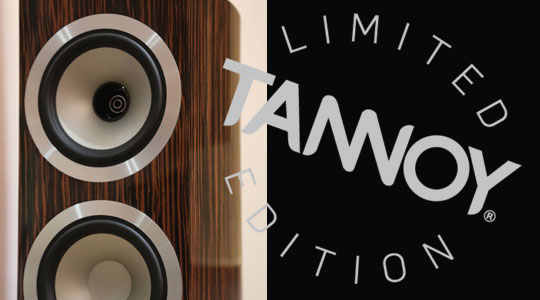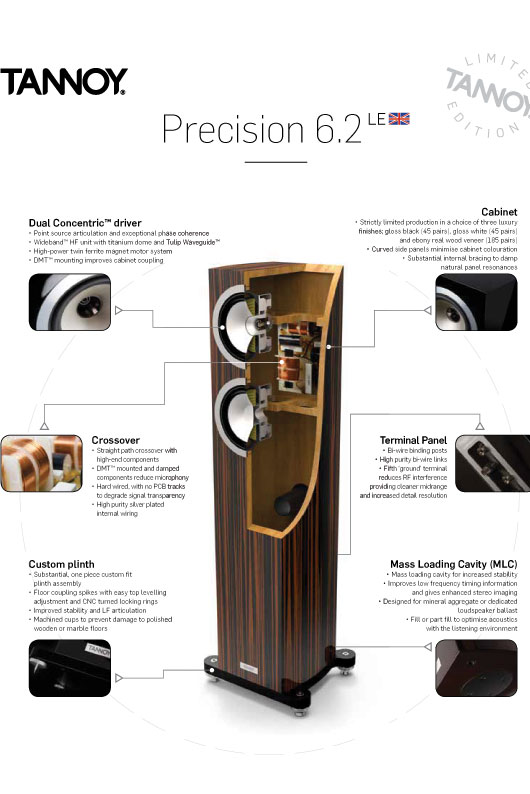 Tannoy Precision 6.2 Limited Edition only 275 pairs worldwide
MSRP: $2999.99
Tannoy has just released a special edition 6.2 precision series speakers. We are pleased announce that we have been able to secure a few pairs of this very limited speaker. We encourage everyone who is a Tannoy fan or simply looking for new set of speakers to come in a check them out.
A number of Blueprinting enhancements have been made to this product to give it superior performance for thehighest fidelity listening:
Drive units– the twin-magnet 150mm (6") Dual Concentric™ drivers have been selected and tested to tighter tolerances for precise pair matching, providing enhanced stereo imaging.
Crossover– the crossover components have also been upgraded to achieve closer tolerances, with the assembly carefully hand wired, with no signal degrading circuit boards. Together, these changes give greater detail at high frequencies, better stereo imaging and a more controlled bottom end.
Port tuning– the port design and tuning frequency have carefully optimized for deeper and more articulate bass performance.
Internal damping– the location of bonded acrylic fibres with the cabinet has been carefully re-evaluated to minimize coloration from within the structure.
Special finishes– To mark this prestigious Limited Edition production run, the Precision 6.2 LE is offered in three luxury finishes; gloss black (45 pairs), gloss white (45 pairs) and ebony wood veneer (185 pairs). Each matched pair will be manufactured, hand-finished and tested in Scotland and will be supplied with a numbered certificate of authenticity.