Hegel H-80 High Performance/Value Stereo Integrated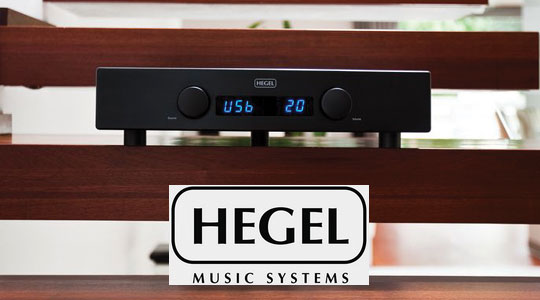 The new Hegel H-80 is one of the best value Integrated amplifiers I have heard to date. I myself have been in the business for more than 15 years and this one is truly special. This 75 watt stereo amplifier has superior control over your speaker thanks to its patent sound engine design. For all you techies out there it has a dampening factor over a 1000. It also features a high quality DAC cable of 24bit via USB or digital inputs. This USB input will also allow you to skip, pause, stop and play giving you control over your computer. The pre-amp stage is taken from there reference series components giving you a low noise floor creating realism that we all crave for.
Won best of show  in both RMAF and CES 2014 which is amazing for an amp at this price!
See below and excerpt from Hi-fi+ which sums up the quality of this amp.
I play a little game with myself during reviews. Where possible, I try to
avoid discovering the price of a product until the end of the review, and I
see if I can guess correctly. Usually, I'm in the right ball-park. With the H80, I
got this spectacularly wrong. I put this at about the £5,000+ mark, in among
some serious top-end integrated amp peers.
Alan Sircom Hi-fi +
Specs
Digital inputs: 2 coax, 2 optical and 1 USB
Analog inputs: 2 RCA unbalanced (1 configurable) and 1 XLR Balanced input
Output Power: 75+75W in 8 ohms
Frequency response: 5 Hz – 100.000 Hz
Signal-to-noise ratio: More than 100dB
Crosstalk: Less than -100dB
Distortion: Less than 0.01% @ 50W 8 Ohms 1kHz
Intermodulation: Less than 0.01% (19kHz + 20kHz)
Damping Factor: More than 1000
Dimensions/Weight: 10cm x 43cm x 34.5cm (HxWxD), 12kg
Dimensions/Weight US: 3.94" x 16.93" x 13.80" (HxWxD), 26.4 lb (shipping weight)