New Tannoy XT Speakers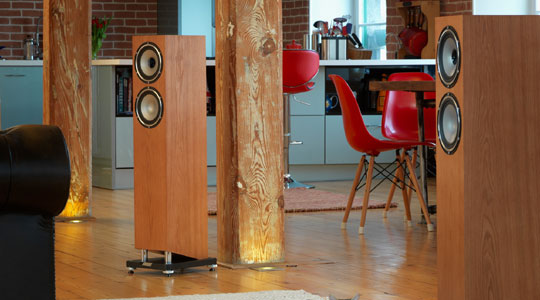 We just received shipment of the New Tannoy Revolution XT speakers. All of these speakers use a newly designed dual concentric driver which offers the most significant changes in the last 60 years. The line up currently consists of two towers and a bookshelf style speakers. In the near future Tannoy will be adding a center channel to create a complete home theater system.
Some new changes to the the Tannoy XT Revolution:
Omnimagnet Dual Concentric
The new Dual's wider and more even dispersion pattern has a profoundly positive effect on imaging and the improved phase coherence ensures a natural and expansive sound. The revised (shallower) cone design and potent Omnimagnet motor deliver even smoother bass performance with exceptional transient attack. Used exclusively in the new Revolution XT series, the Omnimagnet Dual Concentric driver opens another illustrious chapter in the development of Tannoy's driver technology.
Dual-cavity coupled reflex system
As you would expect from Tannoy, finish and attention to detail on Revolution XT models is second to no other loudspeaker in its class. Each model is hand finished in real wood veneer, in a choice of Medium Oak or Dark Walnut colours, with magnetic grilles supports for a smooth and seamless look with the grilles on or off. Celebrating the new Omnimagnet driver, each Dual Concentric is finished with an etched metal trim ring. Satin black plinths, with large knurled locking feet and chrome pillars, are subtly finished with an etched metal Tannoy badge.
Already getting Attention from the Press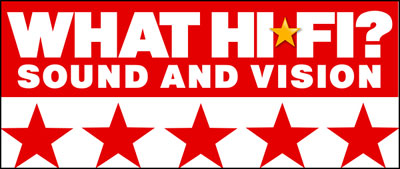 "Talented, hugely entertaining floorstanders. These will be hard to beat"
"We don't deal readily in hyperbole, but we feel compelled right about now. The Tannoy Revolution XT6Fs are incredible speakers for the money and you must seek them out for an audition"
Read more at http://www.whathifi.com/tannoy/revolution-xt6f/review#4HIHWMXmWVWg5gVB.99

Review Publication: CES 2015 Show Report
"I love discovering affordable products that offer more performance than their prices would suggest. My top discovery at this show was the Tannoy Revolution XT 8F, a three-way floorstanding loudspeaker with a newly developed 8** coaxial midrange/tweeter driver coupled to an 8** woofer. The Revolution XT is packed with interesting technologies. After listening to it and looking at the real wood enclosure, I guessed the price at $7000 to $10,000. The Revolution XT's price was then revealed to be just $2600 per pair. We're going to fast-track a review of this one."-Robert Harley