Acoustic Solid Turntables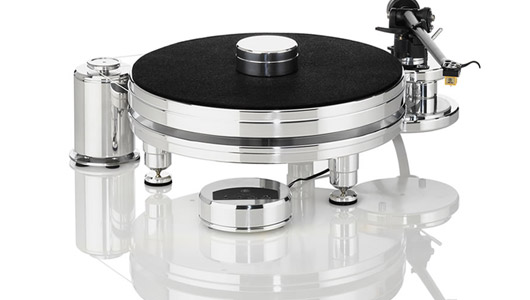 Acoustic Solid represents some of the finest turntables and unmatched value in the market today. In 1997 Acoustic Solid was established and has quickly become recognized internationally. With a wide variety of customization, we are able to outfit a wide variety of tonearms, custom stands and much more. Come by The Audio Room and check out these beautiful turntables.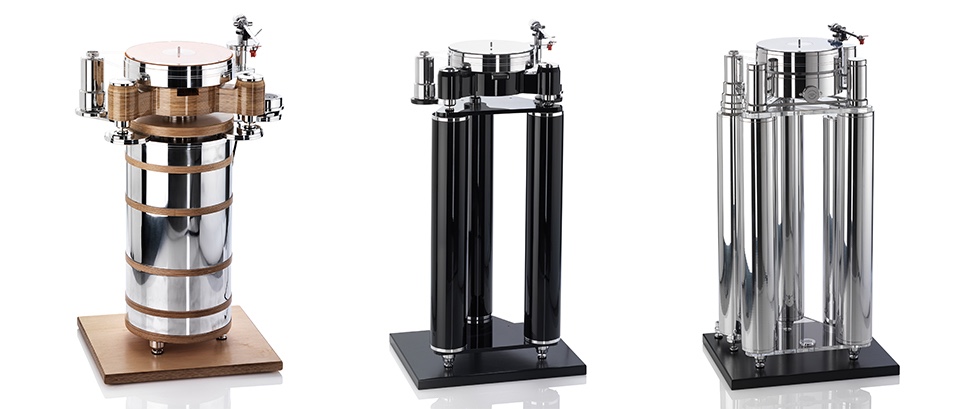 Shown above are a few examples of Acoustic Solids fully customizable turntables.
A word from Acoustic Solid:
Music is like family: harmony comes first. And music is life!
"Everything starts with desire, there is always space in the heart for more, for better, for greater," wrote the late German writer and Nobel literature prize winner Nelly Sachs.
The hi-fi sound experience of high-end turntables also exists at such a level, like all of the arts: the never-ending desire for better and greater is always only temporarily satisfied.
History:
Acoustic Solid was founded in 1997. Under this label, record players, luxury record players and tonearms in the high-end turntable segment are developed by hand in a real manufacturing plant, then manufactured and marketed worldwide. At the time it was called E. Wirth Partnership, after one of the founders who began mechanical production of his turntables in his basement and the adjoining double garage of his parent's home. The final turntable assembly was carried out in the hobby room of the founders Karl and E. Wirth.
Just two years later in 1999, the founders began to look for a property suitable for manufacturing high-end record players. They found the right place in the year 2000 in the neighboring town of Altdorf, Germany. In late autumn the construction of a residential and corporate building began, which they moved into in August 2001. At the same time, in 2000, Wirth Acoustic Engineering GmbH was established. While the turntable engineering company was still moving into the building in Altdorf, sales and distribution agents came to visit from Hong Kong.
Today our turntables are exported to 35 countries, with Asia and Japan constituting the core markets. Thanks to positive coverage in many national and international publications, and the numerous prizes awarded to our turntables (including Product of the Year in 2007 in Hong Kong) the brand Acoustic Solid has become firmly established.