Tannoy's GR90 Limited edition speakers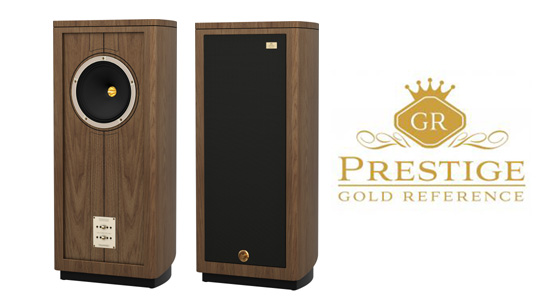 Here is a sneak peak at Tannoy's limited edition GR90 speakers honoring  their 90th anniversary. GRF 90 uses the initials of the company's founder, Guy R Fountaine who started the company in 1926. Only 90 pairs will be produced and is an excellent opportunity for music lovers to own an exclusive high performance home audio speaker.
Meticulous hand finishing and time-honoured traditional craftsmanship are evident in the timeless beauty of the oiled walnut veneers and cabinet detail. Gold anodised machined metal trims, intricately detailed with TANNOY's nostalgic lightning strike logo complement the overall stunning appearance of the loudspeaker.
Some details below:
12 Dual concentric pepperpot Waveguide
Alnico motor system and HF compression driver
560w 95db efficiency
ICW ClarityCap MR capacitors, low loss laminated core inductors and thick-film resistors